Over the course of this project, we developed the brand identity, claim, font, editorial structure and marketing assets for StartupGuide. Beginning with a series of discovery workshops to evaluate the status quo and to outline new visual strategies and assets. We then executed design and production
in-house accordingly.
---
Creative Direction / Design / Identity / Marketing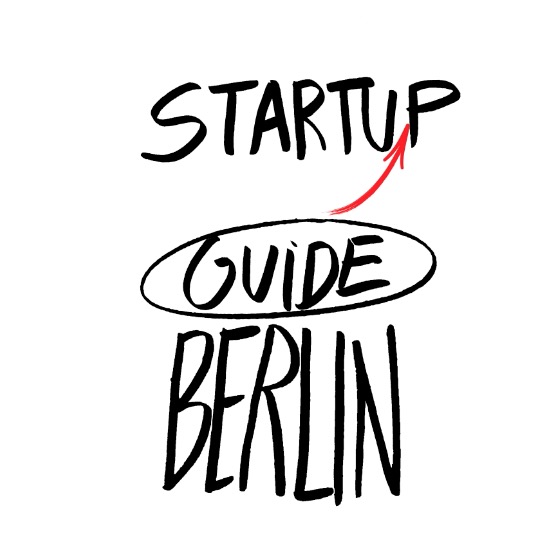 What we developed:
The Claim: The Entrepreneur's Handbook
The Blurb: Every startup has a story. The Startup Guide is a series of guidebooks made to inspire and guide anyone interested in starting up in particular cities around the world. Established business owners are all too familiar with the struggles and victories of starting up, and their shared experiences can help other entrepreneurs learn how to develop and grow their own business.
The logo:
After defining the brand positioning, the original logo which appeared on the debut Berlin edition was reworked. Developing a custom handmade font, we created a consistent, scalable, unifing mechanic for all eventual implementations such as the book cover city names and associated branding tools, podcast, app and store locations.
Visual Language:
The brand identity was bolstered by the commissioning of the series of ink illustrations by our own @sanjinired which echos the lively pragmatic style of the logo and which the naviational system of the guides was based around.
Brand Manual guidelines:
Benefiting from our extensive editioral and visual asset production experience we restructured the guides editoral content and procurement systems, creating and defining standardised briefing guidelines, and style guide for local writing and photography teams which streamlined the production process of each book and allowed severals to be produced simultaneously without compromising brand quality or brand strategy.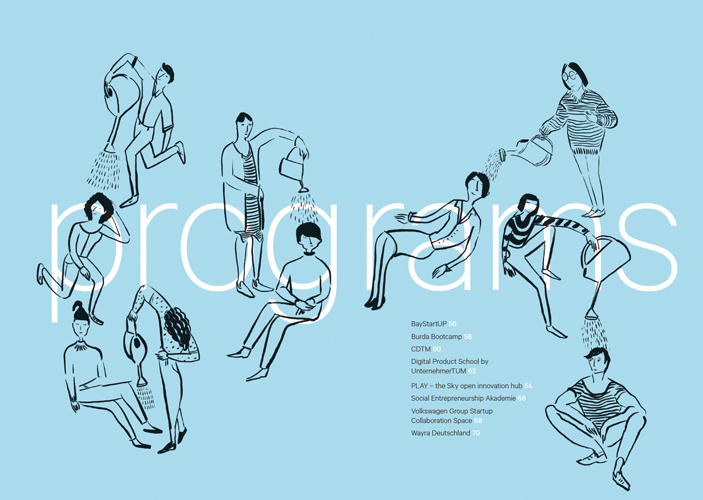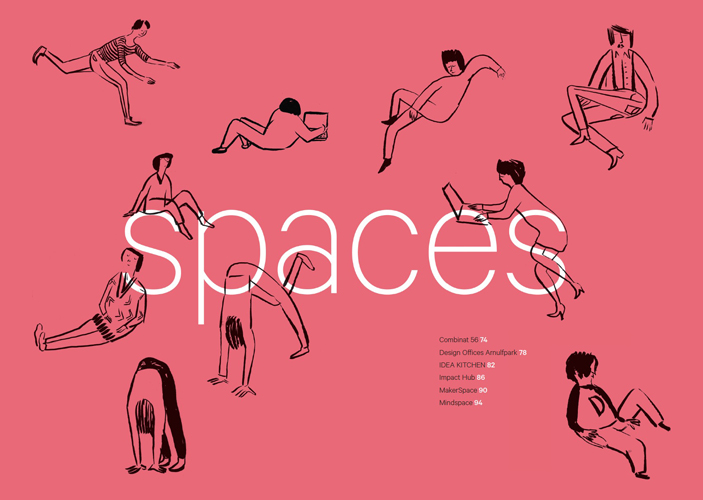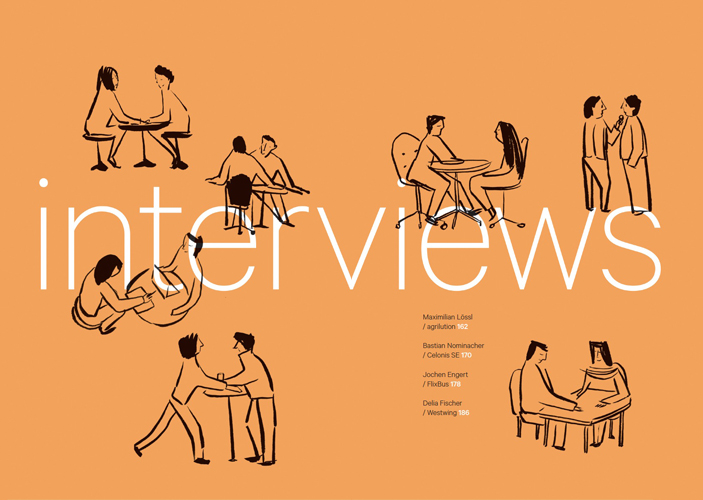 About the Startup Guide:
The Startup Guide is published for over 25 cities, each copy filled with case-studies, expert advice, insights, interviews and local tips, the Startup Guide Series is essential reading for anyone interested in starting up a business or curious about local startup scenes.